Professional Chimney Cleaning Experts Service Greater Milwaukee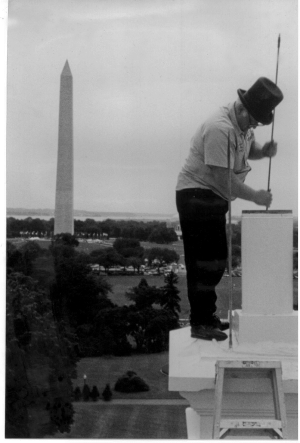 Wisconsin chimneys see a lot of use during the winter. The long months of burning wood leaves a thick layer of soot and creosote in your chimney, substances which require annual removal to prevent any potential damage, build up, blockage or fire. The expert Milwaukee chimney cleaning experts at Wisconsin Chimney Technicians have over 30 years of experience with cleaning chimneys in a professional manner consistent with our reputation for excellence. Contact our expert Milwaukee chimney sweeps today to schedule your service.
Creosote is a byproduct left behind by the burning of wood in your fireplace. Creosote condenses on the walls of your chimney when hot gasses meet the cooler surface of the flue. This condensed material is highly flammable under the right conditions and can turn your chimney into a serious fire hazard. It's time to have your chimney cleaned. Milwaukee chimney maintenance from Wisconsin Chimney Technicians will clear your Waukesha chimney of all soot, creosote, and any debris which has accumulated, such as animal nests or leaves.
Safe Chimneys with Annual Milwaukee Chimney Sweep Services
Having our chimney sweep Milwaukee experts clean your chimney annually is the best approach to ensuring your chimney is safe and ready for extended use. Wisconsin Chimney Technicians offers residential chimney sweep services for factory-built fireplaces, brick masonry fireplaces, wood burning stoves, oil heating chimneys and gas fireplaces and chimneys.
Wisconsin Chimney Technicians suggests our customers couple their Waukesha chimney sweep services with our Milwaukee chimney inspection services to guarantee your chimney is safe, reliable and ready to heat your home throughout the Wisconsin winter.
Contact Milwaukee Chimney Sweeps Today!
Schedule your Milwaukee chimney sweep services online with our easy-to-use Wisconsin chimney service scheduling system or call your Kenosha chimney cleaning specialists at Wisconsin Chimney Technicians today at (262) 443-5933 for expert Wisconsin chimney cleaning services offered in Walworth, Kenosha, Ozaukee, Racine, Milwaukee, Washington, Jefferson or Waukesha County.