Chimney Sweeping & Cleaning in Milwaukee, WI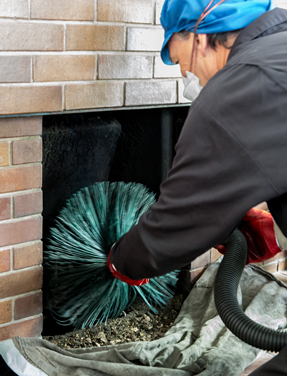 We do the dirty work so you can relax knowing your chimney is 100% safe to use.
A safer fireplace starts with a clean chimney
Wisconsin chimneys see a lot of use during the winter. The long months of burning wood leaves a thick layer of soot and creosote in your chimney, substances which require annual removal to prevent any potential damage, build up, blockage or fire. The experts at Wisconsin Chimney Technicians have over 30 years of experience professionally cleaning chimneys.
Schedule your chimney sweeping in Waukesha, Milwaukee, Brookfield, Shorewood, Whitefish Bay and beyond.

Is chimney cleaning necessary?
Yes—especially if you use your chimney regularly. You're burning wood indoors, you want to ensure that it's as safe as possible not only for you, but your family and neighbors.
How much does it cost to get your chimney swept?
The cost of a traditional chimney sweep is $319 at Wisconsin Chimney Technicians. This price includes a scan (if needed). Most Milwaukee homes and restoration projects will need regular chimney cleaning to prevent buildups that could lead to costly expenses.
Wisconsin Chimney Techs offer affordable chimney cleaning and maintenance services for old and new homes alike. Schedule your appointment today.
Affordable chimney cleaning & maintenance services in Wisconsin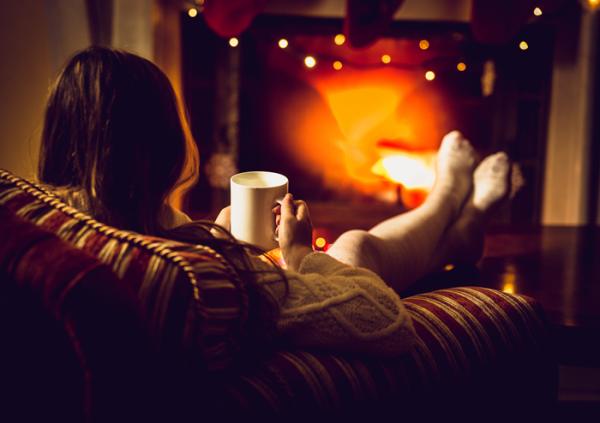 It's time you start enjoying your chimney!
The value of annual chimney sweeping is priceless: protecting your home from creosote buildup fires keeps you & your family safe from preventable damage. We do more than sweep. We provide chimney and fireplace maintenance services including:
How often should you get your chimney swept?
You should have your chimney swept or cleaned every summer before you start regular burnings as it gets colder in fall and winter. It's critical to have excess creosote and debris removed from your chimney before you start lighting fires. If you use your fireplace all winter, a spring cleaning is recommended as well. Schedule annual chimney cleaning services through Wisconsin Chimney Sweepers to ensure a safe home and a cozy fire.
How long does chimney sweeping take?
Every property is different. A thorough cleaning should take 60 minutes, but there are always circumstances which may lead to more or less cleaning time. Get a quote on Wisconsin chimney cleaning to be sure!
How do I know if my chimney needs sweeping?
There are multiple signs indicating you should schedule a chimney cleaning ASAP, including:
If you notice soot or creosote buildup
If there is a smoke build up while burning wood
Difficulty maintaining fire in fireplace
Strong, unusual odor from a fireplace or chimney
If you think there are birds & other animals in the walls
You should get your chimney cleaned annually to prevent all of the above, but always trust your gut—if you think something is wrong with your fireplace, DO NOT ignore it. Get in touch with Wisconsin Chimney Sweepers to clear it up fast.
Why do chimneys need to be cleaned?
Burning items like wood or coal can create byproducts like creosote or soot in your fireplace. Creosote condenses on the walls of your chimney when hot gasses meet the flue's colder surface. This condensed material is highly flammable under the right conditions and can easily turn your chimney into a serious fire hazard. Self-cleaning chimney logs claim to remove this buildup, but many burnings will only remove up to 60% of creosote.
What's in my chimney?
Soot, creosote, and any flammable debris which has accumulated, such as animal nests or leaves. Protect your home from creosote buildup and schedule an appointment with the chimney sweeping & cleaning experts in Wisconsin.
Nationally recognized chimney sweepers in Wisconsin
In 1993, Wisconsin Chimney Technicians started a special program to clean the 35 chimneys at the White House for free. Before long, chimney sweeps across the country were competing for the honor of serving this national landmark. We've set the same standard of service for homeowners across Southeast Wisconsin.
All our lead technicians are certified through the Chimney Safety Institute of America. Our company is a member of many chimney sweep trade associations like the National Chimney Sweep Guild and Milwaukee's branch of the National Association of Remodeling Industry (NARI).
Schedule a chimney sweeping or cleaning today
Our expert Wisconsin chimney cleaning services are widely offered in Walworth, Kenosha, Ozaukee, Racine, Milwaukee, Washington, Jefferson, or Waukesha County. We look forward to servicing your home next!