Waukesha Chimney Repair, Rebuilding, Inspection and Cleaning Services
Chimney Sweep Services in Waukesha County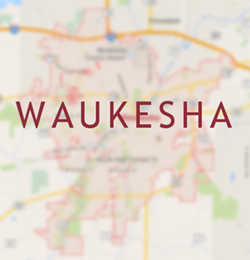 Wisconsin Chimney Technicians provide unmatched chimney services in Waukesha County. Our CSIA certified technicians receive ongoing training to ensure the highest quality service for each and every customer. Our services include:
Waukesha area residents who utilize our professional chimney services will experience the excellent customer service, friendly demeanor, and high level of workmanship which makes Wisconsin Chimney Technicians the best choice for Waukesha chimney inspections, repair, rebuilding and cleaning.
Regular Chimney Sweeping Reduces Home Fire Hazards
Creosote, soot and other debris builds up in your chimney over time. The Waukesha chimney sweeps at Wisconsin Chimney Technicians have decades of experience providing unrivaled chimney cleaning services. Our unmatched skill and dedication to providing the highest quality service ensure our Waukesha chimney cleaning services will leave you with a clean and clear chimney ready for use throughout the winter season.
Annual Waukesha County Chimney Inspections
An annual chimney inspection is the best step for ensuring your chimney is safe and ready for a long Wisconsin heating season. Our Waukesha chimney inspectors pay meticulous attention to detail, examining your chimney's interior and exterior for any issues. Year-round training and a total dedication to the highest level of service ensure your home is in good hands with the Wisconsin Chimney Technicians. Our Waukesha chimney inspection experts will provide a detailed report and professional recommendations on any necessary chimney repair services. Chimney inspections include:
Basic visual inspection of entire chimney (including all components)
Check liner
Check flue
Check chimney top
Check wood burning stove
The Waukesha Chimney Repair Experts offer Services throughout Southeastern Wisconsin, including Milwaukee, Delafield, Waukesha, Oconomowoc, New Berlin, Mukwonago, Pewaukee, Brookfield, Whitefish Bay, Wales, Dousman, and Hartland.

Chimney Flue and Masonry Repair Services
Broken bricks around your chimney are more than just an eyesore. Cracks in the masonry are a weakness which can lead to water getting in and heat getting out. WCT's local chimney repair technicians offer a number of services intended to keep your chimney in tip-top shape. Our expert repair services ensure your chimney and home are protected against common issues like water intrusion.
From chimney cap replacement to comprehensive tuckpointing and mortar repair, our CSIA certified technicians pay close attention to detail, ensuring each and every service is completed to the highest standard of quality and workmanship.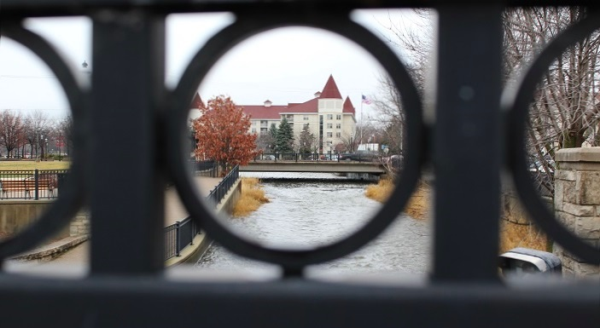 Flue Cap and Chase Cover Installation in Waukesha
Stainless steel or galvanized chimney chase covers ensure animals and rainwater can't enter your chimney flue. Our trained installation experts will equip your chimney with a stainless steel or galvanized, durable chase cover to provide unequaled protection through years of use.
A working chimney flue cap installations improve your fireplaces functionality and add necessary protection to your home. A chimney flue cap stops wind from blowing directly down your flue and ensures your roof and home are safe from embers and sparks. The chimney maintenance and repair experts install stainless steel and copper chimney flue caps of all shapes and sizes.
Chimney Rebuilding and Replacement
Damaged, leaking chimneys are unattractive and may lead to dangerous moisture intrusion in your home. WCT rebuilding contractors utilize years of training and field experience to efficiently rebuild your leaking, cracking or collapsing chimney. A newly rebuilt chimney constructed by our experts will stand strong through years of use.
Dryer Vent Cleaning
In addition to all our chimney and fireplace services, Wisconsin Chimney technicians clean out dryer vents. Clogged dryer vents force your dryer to work harder, leading to higher utility bills and an increased risk of fire and damage to your home. Ask our technicians to make certain your dryer is running at full efficiency and your home is safe from dangerous dryer vent fires. Dryer vent cleaning prevents hazards like:
Lint starting on fire
Carbon Monoxide gas buildup