Muskego Chimney Inspection Service
Chimney Sweep Cleaning in Muskego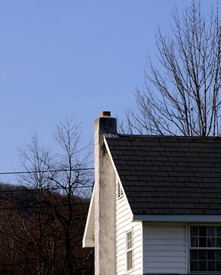 Wisconsin Chimney Technicians are the industry leaders in southeast Wisconsin chimney service. Preparing for an upcoming winter's frequent chimney use is necessary, although people often forget the importance of spring cleaning. Effectively utilizing our smoke stain removal service is ideal for a cleaner, better smelling home.
Our most popular services include:
Fire Prevention for Muskego Homes
Chimney inspections and subsequent cleanings will rid your Muskego house of wood-tar creosote and other harmful factors. Wisconsin Chimney provides Waukesha County residents in Muskego, Big Bend, and Waterford with phenomenal prices. No matter the service, from minor chimney leak repairs to the entire chimney rebuilding process, we are your inclusive chimney service.

Muskego Chimney Repairs
Over the years, Wisconsin Chimney Technicians have serviced homes throughout Muskego. Testimonials are all unanimous in Milwaukee, agreeing WCT only consists of unbeatable chimney repair experts! In addition to chimney repair in Muskego, our chimney inspectors frequently service other homes in the area, including Big Bend and Waterford.
Oftentimes a flue cap or chimney wash is the fix needed to keep out the moisture deteriorating your chimney. Fireplace tuckpointing is another mastered craft which revitalizes the entire look of your chimney. During this process we replace the mortar between bricks to create a tighter seal and better masonry appearance.
Chimney and Fireplace Rebuilding at Homes on Muskego Lake
When your Muskego chimney requires service, the Wisconsin Chimney rebuilding pros take on cracked structural issues and mortar joints which could be hazardous. Our promise for every chimney inspection in the Muskego Lake area is to equip your home with a fully functional chimney, always fitting the exact style and design of your home.
Cracks in the mortar which have been neglected over time might require more than a touch-up here and there. Luckily Wisconsin Chimney's advanced equipment and experience combine to make our Muskego chimney rebuilding services your best bet, whether in Muskego Lake or anywhere else in Wisconsin.
Annual Chimney Inspection Benefits
An annual chimney inspection is essential for maintaining a fully functioning, safe and reliable chimney. You need to keep your chimney in top condition to keep your Milwaukee home and family safe. Our chimney sweeps provide a total chimney inspection, including:
Basic visual inspection of entire chimney system (including all components)
Check liner
Check flue
Check chimney top
Check wood burning stove
After the inspection our knowledgeable and amiable chimney technicians discuss all their findings with the homeowner and offer suggestions to improve and maintain their chimney.
Additional Services from Wisconsin Chimney Technicians
Our chimney technicians go above and beyond sweeping: we offer flue cap replacement, dryer duct cleaning, relining, and tuckpointing. Whatever services your chimney needs, WCT can provide. Just call to schedule your appointment!