Milwaukee Chimney Services: Repair, Rebuilding, Inspection and Cleaning
Southeast Wisconsin Chimney Sweeps
Wisconsin Chimney Technicians are the industry-leading Milwaukee chimney service specialists. With over 30 years of experience in all aspects of chimney maintenance, we are your best choice for chimney services. Our CSIA- certified chimney technicians are the most qualified chimney sweeps in southeast Wisconsin. WCT services include: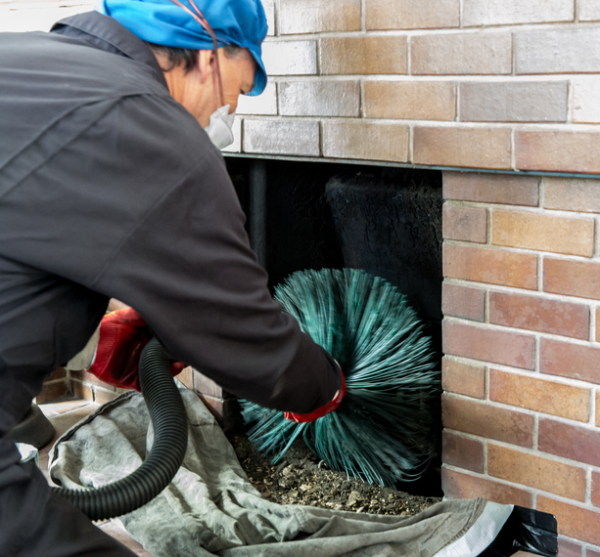 Long and hard Wisconsin winters keep our fireplaces and chimneys working overtime. Keep your chimney in top shape by relying on our technicians.
Seasonal Chimney Cleaning in Milwaukee
Your chimney works hard to keep you warm and cozy. With each toasty winter fire, soot and creosote build up. Your chimney can become one of the biggest fire hazards in your home if not properly maintained. Creosote and soot buildup is extremely flammable under certain conditions. Get the experts of Wisconsin Chimney Technicians to provide chimney sweep services so you can rest assured your home is ready for those cool fall days and frigid winter nights.
If you're unsure whether you need servicing, call us for a chimney inspection. We'll check out the chimney and fireplace inside and out to see what needs to be done. The Milwaukee Fire Department recommends annual chimney inspections and cleanings to reduce the possibility of chimney fires.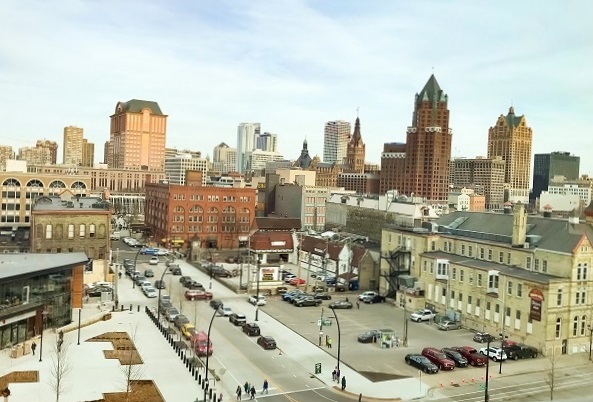 Fireplace Repair & Rebuilding Services
Wisconsin Chimney Technicians provide superior chimney repair services. Whether you need a few minor fixes or a complete chimney rebuild, we handle it all. Our friendly and dedicated staff has years of experience repairing and replacing chimneys in southeastern Wisconsin. Those cracks and dings in your chimney will get worse over time and pose a more serious risk in the future. Don't let a small defect turn into a major problem! Call Milwaukee's best chimney repair service today to make your chimney work and look like new again.
Annual Chimney Inspection Benefits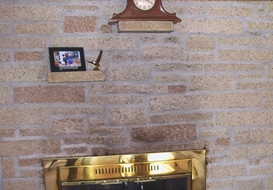 An annual chimney inspection is essential for maintaining a fully functioning, safe, and reliable chimney. You need to keep your chimney in top condition to keep your Milwaukee home and family safe. Our chimney sweeps provide a total chimney inspection, including:
Basic visual inspection of the entire chimney system (including all components)
Check liner
Check flue
Check chimney top
Check wood burning stove
After the inspection, our knowledgeable and amiable chimney technicians discuss all their findings with the homeowner and offer suggestions to improve and maintain their chimney.
Chimney Relining Services for Milwaukee Homes
Old chimneys, or those which haven't received an annual cleaning, become hazards to your home and family. A poor chimney interior can vent toxic gases and even burn embers back into your home. When a chimney lining needs work there are only two options available: either tear down the entire chimney and start anew or use a high-quality stainless steel or aluminum insert. If your chimney interior is no longer functioning properly, call the chimney experts at Wisconsin Chimney Technicians. Our chimney relining service will safeguard your home from fire and smoke damage.
Dryer Vent Cleaning in Wisconsin
Clogged dryer vents are a common household problem in Milwaukee. Over time, your dryers' exhaust vents fill with lint and need to be cleaned. This lint blockage slows down your dryer's airflow resulting in a dramatic drop in performance. This airflow loss means your laundry takes a longer time to dry and your energy bills will be higher. Dryer vent cleaning prevents the following safety hazards:
Lint starting on fire
Carbon monoxide gas buildup
The Milwaukee chimney sweeps at Wisconsin Chimney Technicians will quickly and easily clean this excess lint from your dryer vents, keeping you safe and your laundry drying quickly.
Contact our Milwaukee chimney sweeps for more information on chimney repair, rebuilding, cleaning & inspection services!

In addition to Milwaukee, we also service a ton of other areas including: