Chimney Cleaning Cost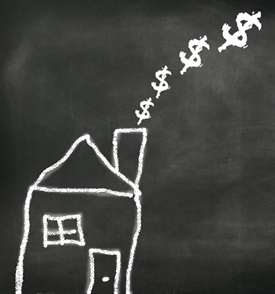 If you've never used your chimney, but enjoy the thought of starting it up and basking in the warmth of the dim firelight, you're probably curious about the chimney cleaning cost. Note: It would not be wise to start a fire in your chimney for the first time without first receiving a full inspection. While many do-it-yourselfers hate to pony up the chimney cleaning cost on an annual basis, there are several benefits to utilizing our professionals and advanced machinery.
View Our Chimney Price Guide
In the case of Wisconsin Chimney, we will know soon after inspecting the chimney what needs to be done. Our techs are experts in water leak evaluation and testing, as well as performing the most thorough reports for real estate sales. A basic chimney sweep will protect your home from unwelcome carbon monoxide and fires extending beyond the fireplace.
Air Leaks Are Worse than Chimney Sweep Costs
What you truly can't afford is letting dollars leak out of your home's fireplace. By contacting an experienced group of chimney sweeps for a free estimate on your chimney, you will soon know if air leaks need to be sealed. Stop heat and A/C from escaping through your fireplace. During the coldest winter nights and summer days, energy bills will skyrocket long past the low flat-rate of a single chimney sweep cost.
We've been in business for over 30 years, and proudly sweep the chimneys of the White House every year. As a member of both CSIA and NARI, as well as NCSG, please browse our chimney sweep testimonials to see great reviews from homeowners in the Milwaukee Area.
Contact Wisconsin Chimney for the best-valued chimney cleaning cost in Greater Milwaukee.