Wisconsin Chimney Technicians Now on Radio
Radio Ads Now Part of Wisconsin Chimney Technicians' Repertoire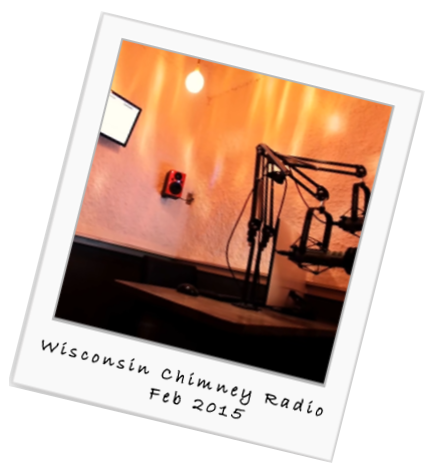 We're on the radio, and we've got a point to prove.
"World leaders have conspired before the fire for thousands of years. Cowboys away from home for months at a time have celebrated friendship gathered around the fire. Van Gogh created masterworks capturing humanity at the fireplace. Frank Lloyd Wright made the fireplace a focal point of architectural design."
Some people don't use their fireplaces because they aren't sure if the fireplace is safe. The fireplaces go unused for years, despite all of the romance, friendships, and bonds that could be shared around them. You don't have to be one of those people.
Let Wisconsin Chimney Technicians repair or rebuild your chimney. We are hometown Wisconsinites, cleaning and repairing chimneys for hometown Wisconsinite prices.
Services we offer:
Leak repair
Chimney cleaning
Chimney tuck-pointing
Chimney inspections
Concrete chimney caps
Dryer vent cleaning
Chimney relining
Smoke stain removal
Chimney pipe installation
Flue resurfacing and joint repair
Stainless steel and copper flue caps
Chimney rebuilding and brick repair
Owner and founder Jeff Keppinger voices the Wisconsin Chimney radio ads himself. You can hear the Wisconsin in his voice. He genuinely cares about Wisconsin and its residents because he is one. These radio advertisements started in February of 2015 as a way to reach out to residents and help restore a once-central part of their homes. Ensuring safety-restoring luxury.