Spring Chimney Services in Southeast Wisconsin
Chimney Cleaning, Repair, Rebuilding, & Relining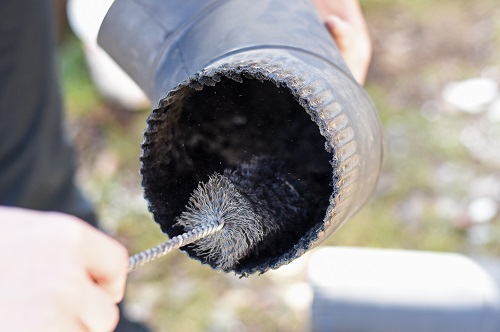 Spring is here, which for many Wisconsin homeowners means closing up their fireplace until next fall and winter. Forgetting about your fireplace now can lead to unexpected problems when you need it again. Don't leave yourself a mess! Request a chimney cleaning from Wisconsin Chimney Technicians.
With all the severe cold and snow Wisconsin received this winter, a lot of homeowners have been using their fireplaces for extra heat. Every fire you light leads to more soot and creosote buildup. Wisconsin Chimney Technicians are nationally certified to sweep chimneys and remove these substances.

Clean Air from Spring Cleaning
Have bad allergies or asthma? The dirty air from your chimney might be making it worse! An expert cleaning will remove the soot and dust from the chimney that would otherwise get into your home's air.
Spring showers can cause leaks in your chimney and water damage in your walls. Our inspections will locate any leaks. Sometimes all you need is a new chimney cap or liner. These small fixes from Wisconsin Chimney Technicians can save you from expensive water damage repairs.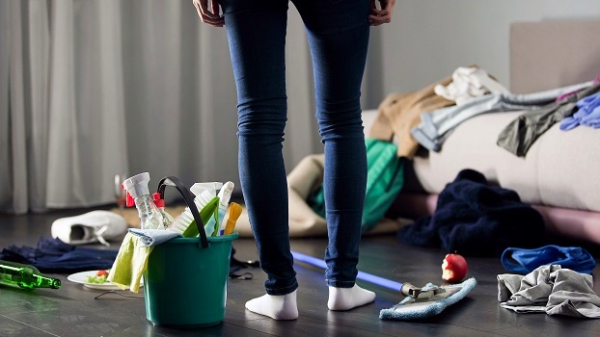 Chimney Repair, Relining, & More Spring Services
Spring and summer are the ideal seasons to repair chimney masonry and/or reline your chimney. The freezing and thawing of water speeds up the corrosion of your chimney, so Wisconsin's climate will take its toll quickly. If it's been a few years, we recommend having your chimney inspected - not all damage and safety hazards are apparent, but our certified professionals will find them if they're there.
If we find anything concerning or hazardous, we'll let you know and suggest the best course of action. Depending on the situation, our chimney experts might recommend tuckpointing, chimney relining, or just a routine chimney cleaning.
Check out our full list of chimney services for pricing and procedure information, then schedule your Spring chimney service today! Appointment slots fill up fast.
Avoid DIY Fireplace Cleaning Dangers
Many homeowners believe they can clean their own chimney by burning a self-cleaning log. These logs are made with chemicals to loosen up creosote. They do NOT remove the creosote. You will still need a professional cleaning to remove the loosened creosote from the chimney, flue, and fireplace.
Skip the DIY hassle and contact Wisconsin Chimney Technicians first. We do more than sweep – we provide general chimney inspections to see if there are leaks or if anything needs to be replaced. Keep your chimney and fireplace maintained with our spring services.