Chimney Winterizing in Wisconsin
Prepare Your Fireplace for Waukesha's Cold Weather
With winter weather fast approaching, Wisconsin homeowners need to know how to get the most warmth out of their fireplaces and chimneys. Many homes in Milwaukee and Waukesha Counties rely on fireplaces for all or some of their winter heating. Make sure you're fully prepared for the cold, including potential polar vortexes and snow storms. In fact, the Farmers' Almanac has predicted a "polar coaster" leaving more snowfall than usual with lower temperatures. Wisconsin Chimney Technicians have tips for preparing your fireplace for the long winter ahead.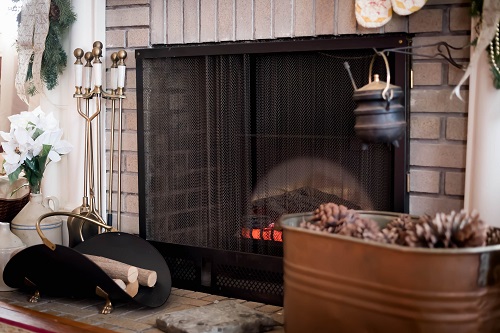 Burning Safe Fires: Sweeps and Inspections for the Milwaukee Area
The first step to enjoying your fireplace is to make sure it is safe. Substances like soot and creosote can build up in your chimney over time. Both materials can ignite and cause chimney fires. These tricky substances are nearly impossible to remove with conventional cleaners. And fireplaces aren't exactly easy to just reach into and scrub. Get your chimney swept before winter starts so our certified sweeps can remove this buildup for you. Annual cleanings are the bare minimum for safety – you may need more if you burn more.
Before you use your fireplace for the first time this winter you should have it professionally inspected. Bad weather, old age, and sheltering animals can damage chimneys in ways which are not obvious. Starting a fire in a blocked chimney will redirect smoke into your house. Not something you want to deal with in the middle of a freezing snowstorm. An in-depth chimney inspection from Wisconsin Chimney Technicians will find and repair these problems before they cause an issue.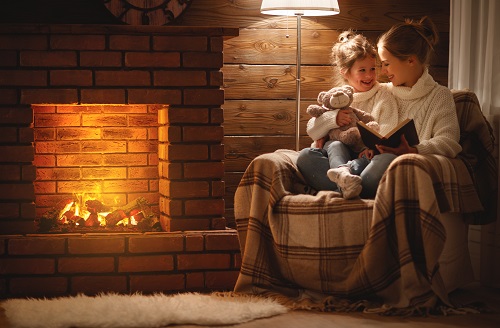 Keep Winter Out: Flue Cap Replacement and Repairs
Next, make sure your chimney is sealed. An unsealed fireplace can accumulate water from rain or snow. Freezing and thawing water can seep into bricks and cause cracks. The flue cap is an essential part of the chimney which keeps out the elements. The connection needs to be sealed correctly to let smoke out of your fireplace without letting rain or snow in. Our technicians provide installation and repairs of concrete chimney crowns and caps.
Prepare the Right Firewood Material
All firewood is not created equal. Certain woods dry out more than others, leading to better burns. Wood which is "green" won't burn as well. A long-burning log will provide more heat and light. Make sure your woodpile has properly dried logs for more efficient fires. Keep the wood outside, away from the house, and covered so it does not get wet.
A Chimney for the Holidays
A picture-perfect hearth is a wonderful centerpiece for your holiday celebrations. Make sure your fireplace and chimney look great for the holidays. Ask Wisconsin Chimney Technicians to restore the masonry. Your chimney will look better than new once we're finished. And it'll be fully functional too!
Other chimney repair services we offer include:
Get your chimney checked before winter sets in. Reach out to Wisconsin Chimney Technicians now for more information.